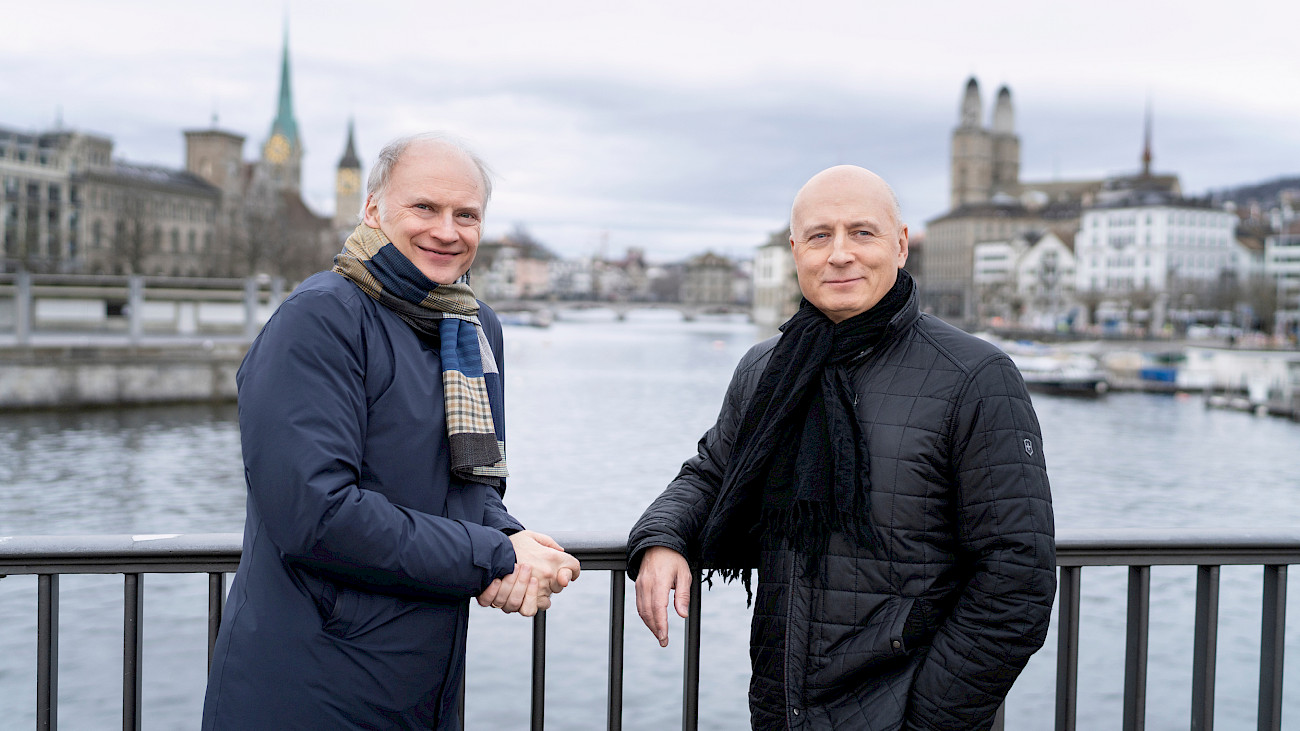 150th Birthday
Rachmaninoff Cycle
Opernhaus Zürich and the Tonhalle-Orchester Zürich will be joining forces for the Rachmaninoff Cycle in 2023.
It will be more than just a gesture: the friendly conductors Paavo Järvi and Gianandrea Noseda think the project is unique and will even swap desks next season: «Where has that happened before, that the two leading orchestras of a city seek an exchange?»
The occasion is the 150th birthday of Sergei Rachmaninoff, who lived and composed in his Villa «Senar» in Weggis on Lake Lucerne from 1932 to 1939. The cycle will focus on his symphonies and piano concertos with renowned soloists such as Yefim Bronfman and Yuja Wang as well as Francesco Piemontesi in the 2023/24 season.
On 02 April 2023, one day after Rachmaninoff's 150th birthday, a documentary film shot at the Villa Senar will be broadcast for the first time. In it, Paavo Järvi and Gianandrea Noseda talk about Rachmaninov, architect Luca Ortelli presents the house - and pianist Francesco Piemontesi plays Rachmaninov's piano. (SRF1: 12 pm / RSI1: 10.30 am)
Preview season 2023/24
Wed 08 / Fri 10 Nov 2023
Tonhalle-Orchester Zürich
Gianandrea Noseda Conductor
Francesco Piemontesi Piano
Rachmaninoff
Piano Concerto No. 4 in G minor op. 40
Symphony No. 1 in D minor op. 13
Sat 11 Nov 2023 - Opera House
Philharmonia Zurich
Paavo Järvi Conductor
Francesco Piemontesi Piano
Rachmaninoff
Rhapsody on a Theme of Paganini in A minor op. 43
Symphony No. 2 in E minor op. 27
Advance booking 2023/24
Tickets for the November 2023 concerts are not yet available. If you would like to receive an email reminder when tickets for the Rachmaninoff cycle become available, please sign up here .
Translated with DeepL.com