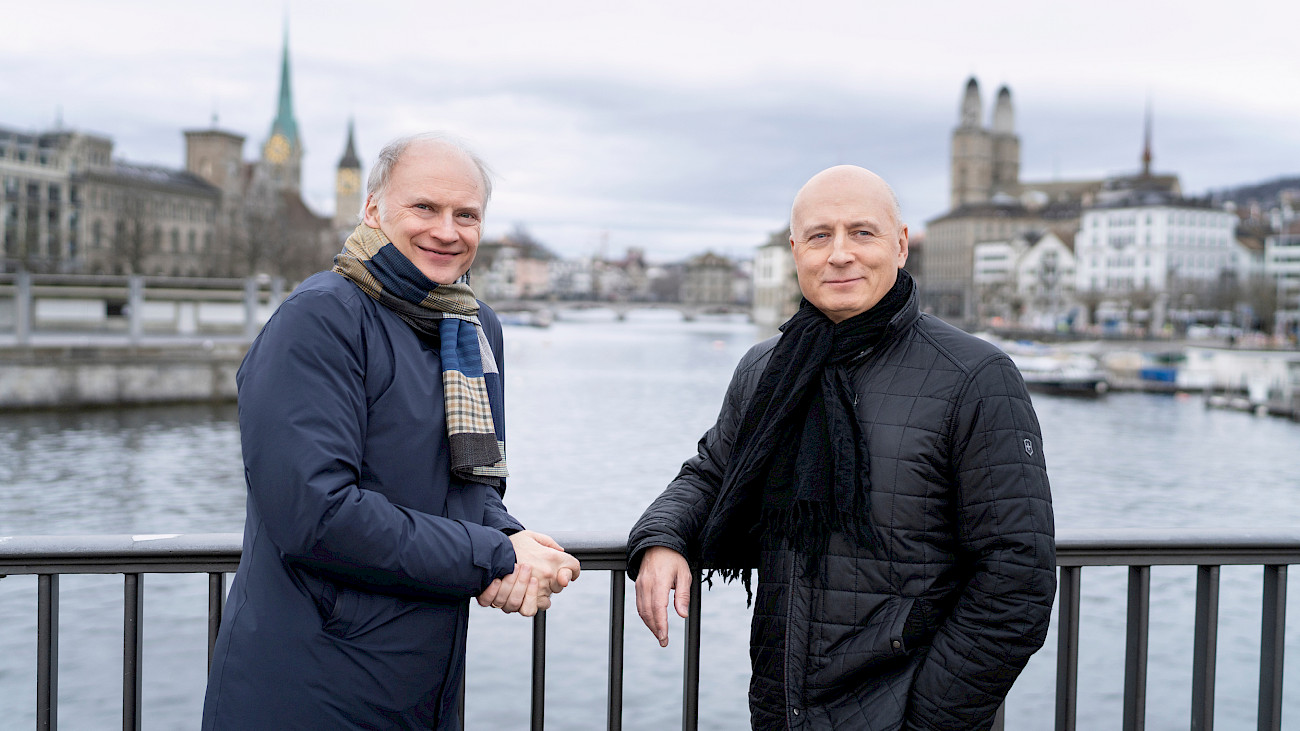 150th Birthday
Rachmaninoff Cycle
Opernhaus Zürich and the Tonhalle-Orchester Zürich will be joining forces for the Rachmaninoff Cycle in 2023.
It is more than a mere gesture. Not only did conductors Paavo Järvi and Gianandrea Noseda, who are friends, initiate a joint Rachmaninoff Cycle last season; while continuing the project, they are now even swapping desks and orchestras – a first in Zurich's musical history … Gianandrea Noseda, General Music Director at the Opernhaus Zürich, will be conducting the Tonhalle-Orchester Zürich, while our Music Director Paavo Järvi will take over at the Philharmonia Zürich. They will be sharing the soloist as brothers, as it were: pianist Francesco Piemontesi from the Canton of Ticino will be performing in both programmes.
The occasion of this unusual project is the 150th birthday of Sergei Rachmaninoff, who lived and composed at his house, Villa «Senar», in Weggis on Lake Lucerne between 1932 and 1939. The cycle will focus on his symphonies and piano concertos. Performing the piano concertos, Francesco Piemontesi will continue what Yefim Bronfman and Yuja Wang began last season.
A programme booklet is available for the cycle.
Documentary film
On 2 April 2023, the day after Rachmaninoff's 150th birthday, a documentary film was broadcast that was shot at the Villa Senar. In it, Paavo Järvi and Gianandrea Noseda talk about Rachmaninoff, architect Luca Ortelli presents the house - and pianist Francesco Piemontesi plays Rachmaninoff's piano. Link RSI or Link SRF
February 2023
March
November