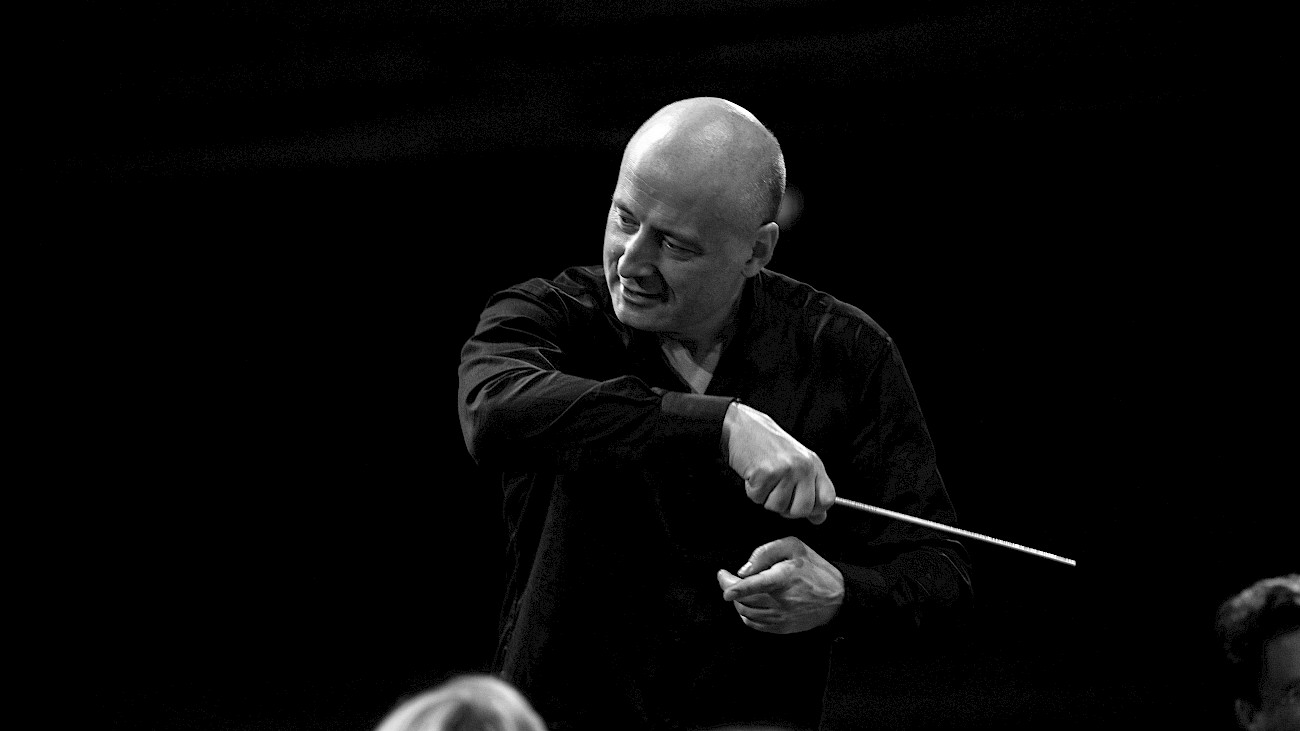 Paavo Järvi – Music Director
Paavo Järvi has been our Music Director since the 2019/20 season. We find playing under him wonderful, because a special energy is created – and no two concerts are ever alike.
Paavo Järvi studied percussion and conducting in his hometown, Tallinn, when Estonia was still part of the Soviet Union. In 1980, the entire family emigrated to the United States, where Paavo Järvi continued his studies in Los Angeles under Leonard Bernstein. In 2001 he became Music Director of the Cincinnati Symphony Orchestra; to this day, he maintains links with the ensemble as Music Director Laureate. Cincinnati was the first of several important international postings: the United States were followed by Germany, France and Japan.
Just as he maintains links with «his» orchestras, Järvi also remains connected with his Estonian homeland, where he supports and promotes Estonian composers. In 2011, together with his father, Neeme Järvi, he founded the Pärnu Music Festival and the Järvi Academy. Paavo Järvi is also a co-founder of Zurich's Conductors' Academy, whose winners are also invited to the Järvi Academy.
Paavo Järvi's influence in Zurich is documented in his first CD recordings made with the orchestra.
«What music is capable of as art is subtle, but powerful. It touches our whole being – in a world of efficiency, productivity and structures that demand a great deal of us. We must create a counterbalance in this world, which we should encounter with humanity – with music, for example.»
In addition, Paavo Järvi…
works as a guest conductor with orchestras such as the Berlin Philharmonic, the Philharmonia Orchestra London, the Staatskapelle Dresden and the New York Philharmonic
has been Chief Conductor of the NHK Symphony Orchestra (Tokyo) since 2015
is Artistic Director of the Deutsche Kammerphilharmonie Bremen
was Chief Conductor and Music Director of the Orchestre de Paris until 2016
is Conductor Laureate of the Frankfurt Radio Symphony and Music Director Laureate of the Cincinnati Symphony Orchestra
was honoured for his interpretations of Beethoven in 2010 and won the OPUS KLASSIK award for Conductor of the Year in 2019
More about Paavo Järvi
How does our music director Paavo Järvi actually get around in Zurich? In the tram, of course. In the newvideo series «Tram for Two» Paavo Järvi takes guests of the Tonhalle Orchestra Zurich on a ride through the city.
Experience our music director in the new format tonhalleCRUSH, where he not only conducts but also comments on the orchestral works on stage. Then it's on to a contrasting programme in the concert foyer, where a group of musicians will not be playing classical music, but all sorts of other things.
December 2023
January 2024
February
March
May
June
September 2023
October
November