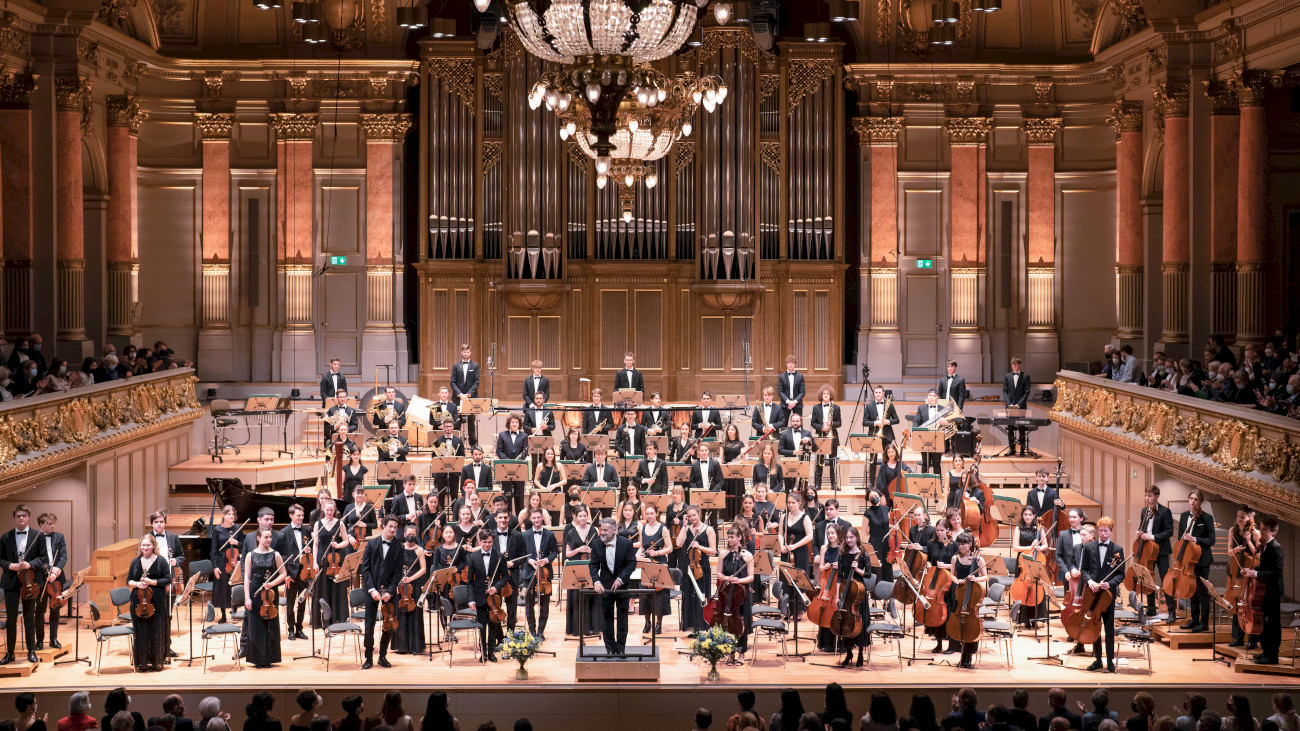 Jugend Sinfonieorchester Zürich
Young talents making music with our musicians and renowned soloists results in a lasting exchange.
The Jugend Sinfonieorchester Zürich (Youth Symphony Orchestra Zurich JSOZ) was founded by Howard Griffiths in 1987. Inspired by successful concerts and enthusiastic reviews, the purely string ensemble rapidly became a «real» symphony orchestra. It now consists of approximately 80 musicians aged between 14 and 24. Members of the JSOZ are young, aspiring musicians in training – either in the talent programme, in pre-college or already studying music. As an official «Junior Music Partner» of the Tonhalle-Orchester Zürich, the JSOZ collaborates closely with our musicians. And David Bruchez-Lalli, solo trombonist with the Tonhalle-Orchester Zürich, conducts the ensemble's concerts. The JSOZ performs in different programmes in the Grosse Tonhalle three times a season – including the carol concert and a programme conceived, organised and presented by another group of young music enthusiasts, the student managers.
December 2023
Family Concert: Christmas Caroling
JSOZ and Friends,
Ernst Buscagne
Gesamtleitung,
David Bruchez-Lalli
Einstudierung,
Chöre der Singschule MKZ Glattal
,
Chöre der Singschule Musikschule Pfannenstiel
,
Chöre der ökumenischen Singschule Stäfa
,
Eunice Vitae Cantamus Girls Choir (Südafrika)
,
Family Concert: Christmas Caroling
JSOZ and Friends,
Ernst Buscagne
Gesamtleitung,
David Bruchez-Lalli
Einstudierung,
Chöre der Singschule MKZ Glattal
,
Chöre der Singschule Musikschule Pfannenstiel
,
Chöre der ökumenischen Singschule Stäfa
,
Eunice Vitae Cantamus Girls Choir (Südafrika)
,
March 2024