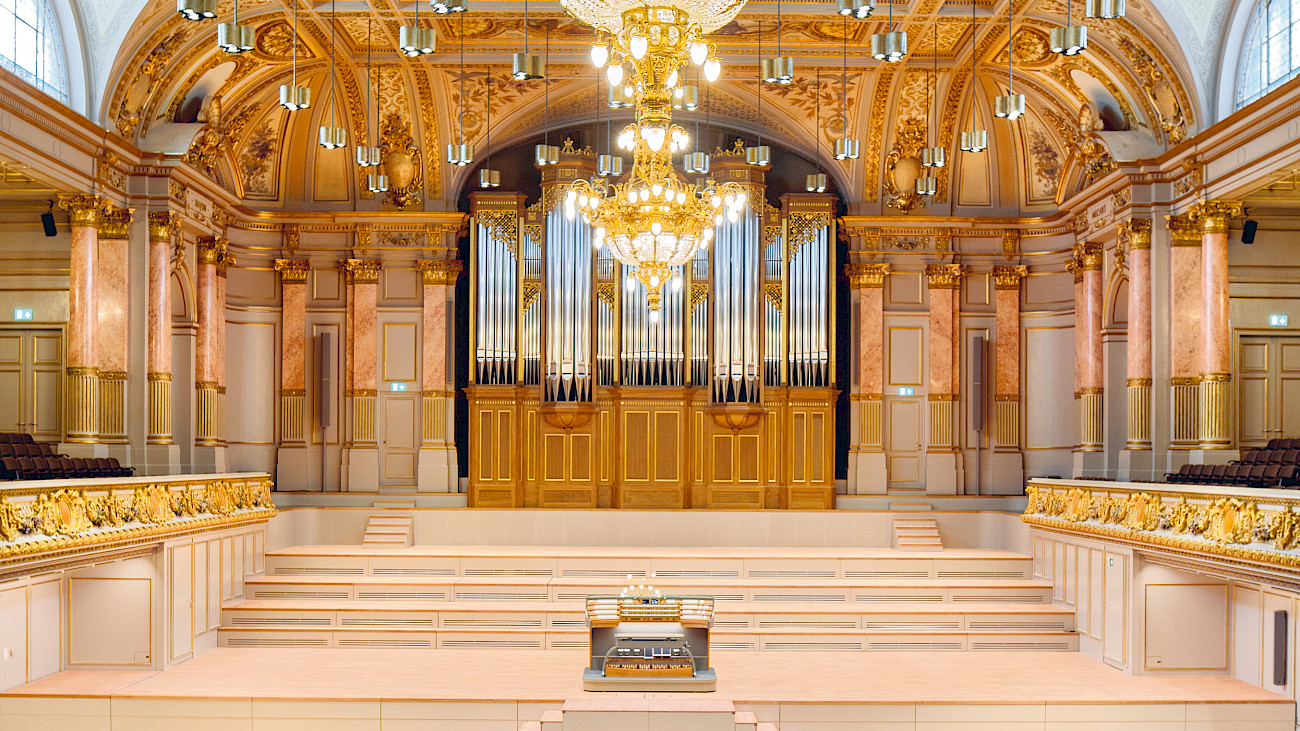 Organ Concerts 2023/24
In the 2023/24 season, our organ will once again be used in a variety of ways.
This season, our Focus Artist (Fokus-Künstlerin) will be an organist – Latvian Iveta Apkalna. Accordingly, the organ will feature prominently and in a variety of ways in our concert programmes. In her recital, for example, Apkalna will be combining works by Bach and Liszt with contemporary sounds. The titles of two of Swiss composer Lionel Rogg's «Visions apocalyptiques» – «La femme et le dragon» and «La cité celeste» – already allude to the organ's potential. These pieces will enable both performer and instrument to demonstrate the full extent of their capabilities.
In an orchestral concert with Paavo Järvi, Iveta Apkalna will perform pieces from the French repertoire, taking the solo part in Poulenc's Organ Concerto and playing as a member of the orchestra in Fauré's «Requiem» and his almost never performed «Super flumina Babylonis.» She will also be giving an evening of chamber music together with some members of the orchestra.
Finally, as one of the performers participating in the International Organ Days to be held at Whitsun in 2024, Iveta will be heard playing Joseph Jongen's «Symphonie concertante» for organ and orchestra – a late-romantic, impressionist gem. The International Organ Days will also feature a multi-faceted programme that will include both improvisation and composed pieces, lushly orchestrated works and chamber music as well as something for children and film music enthusiasts.
And one more organ highlight deserves a mention: in November 2023, British pianist Wayne Marshall will not only be performing Gershwin's Piano Concerto, but will also be presenting himself as an organ improviser.
Some of the concerts will be available as part of the Kosmos Orgel subscription; for the International Organ Days (Internationale Orgeltage Zürich), a festival pass will be available.