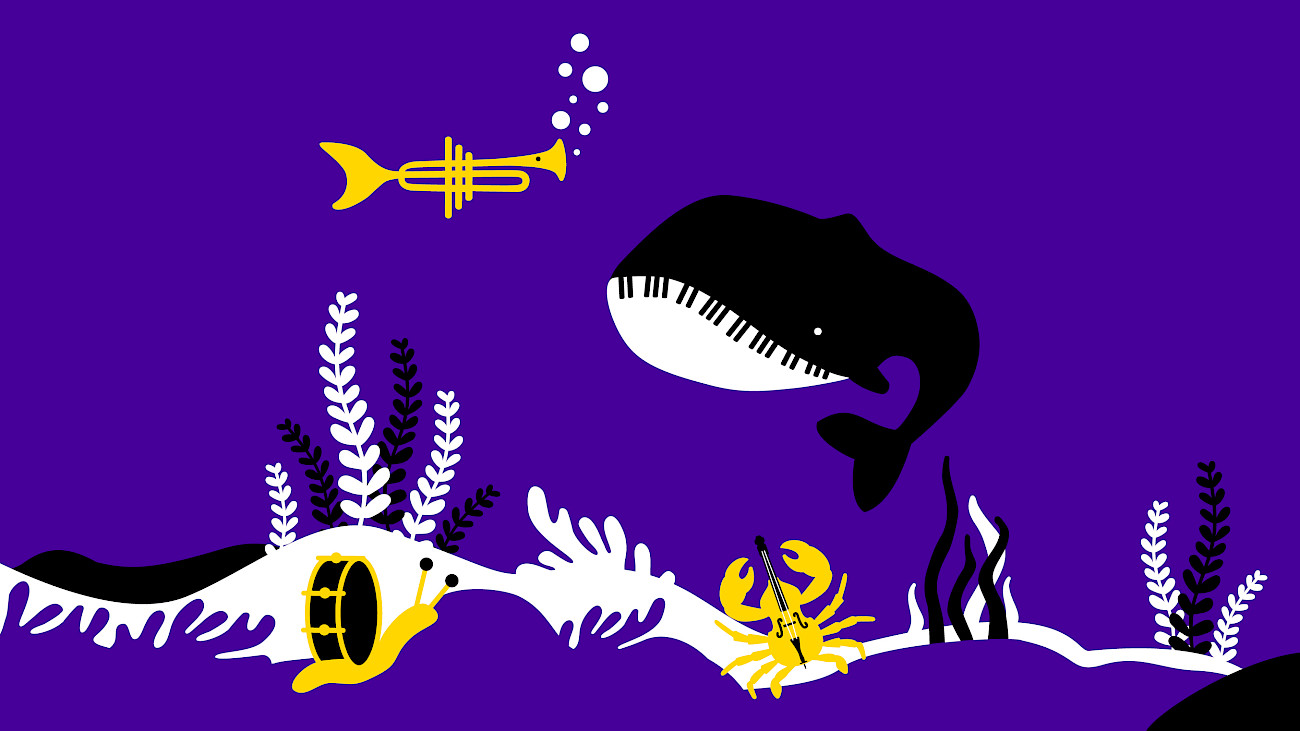 Chamber Music for Children: Final Concert
Chamber Music for Children: Final Concert
Tonhalle-Orchester Zürich
Margarita Balanas
Conductor
Sabine Bierich
Moderation, Dramaturgie
Anna Nauer
Ausstattung
Was denkst du, Ozean?
– Abschlusskonzert
Viel Meer
Alle Instrumentengruppen treffen sich
Musik von Daniel Hess
Prices
CHF 35 / Kinder bis 12 Jahre: CHF 10
In Zusammenarbeit mit der Stiftung Zürcher Gemeinschaftszentren

In the Zurich community centres, the series "What do you think, ocean?" focused on individual instrument groups: percussion, string, plucked, wind and keyboard instruments. If you couldn't experience these chamber music concerts: no problem. Because in the final concert in the Kleine Tonhalle, all the instruments come together to form a chamber orchestra.
We dive with you into the colourful world of the ocean, meet puffer fish, sea cucumbers, corals and many other exciting sea creatures. Together we will be carried by waves, chase away a shark that wants to plunder a puffer fish nest, feel the cold at the North Pole, and join forces with the fish. A unique underwater experience awaits you with musicians from the Tonhalle-Orchester Zürich.
From 4 years
Translated with DeepL.com