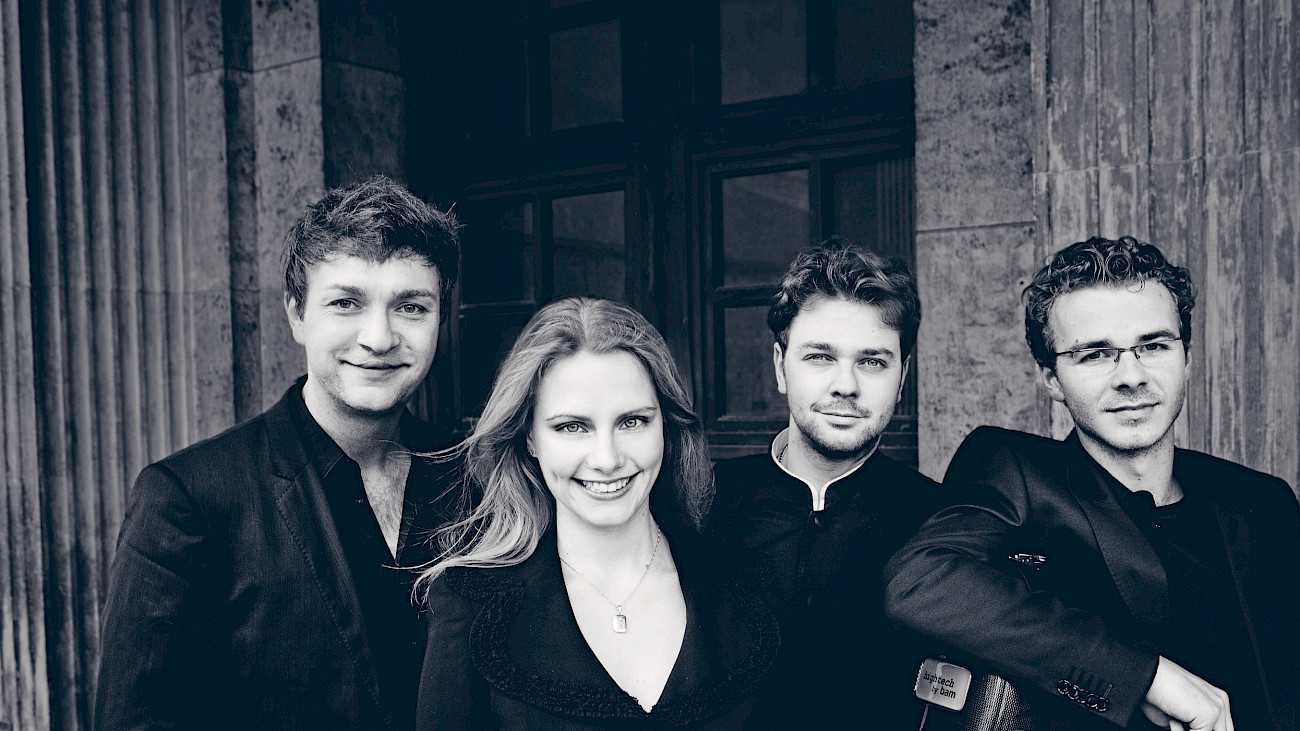 Cosmos Chamber Music
We have invited internationally sought-after ensembles and soloists to perform chamber music for you.
They will introduce you to the diversity and colourfulness of the chamber music repertoire – in a wide variety of line-ups. Experience great classical music in a small format.
Kosmos Chamber Music is given on Sundays at 5 p.m. at the Kleine Tonhalle.
December 2023
January 2024
March
May
June
September 2023
Cosmos Chamber Music: Ensemble Shiraz
Ensemble Shiraz,
Kian Soltani
Kemantsche, Violoncello,
Khosro Soltani
Nay, Narmnay, Duduk,
Hossein Behroozinia
Oud,
Puyan Biglar
Tar, Gesang,
Mohammad Ghavihelm
Tombak, Daf,
Mitra Kotte
Klavier
Violoncello und traditionelle persische Musik
November