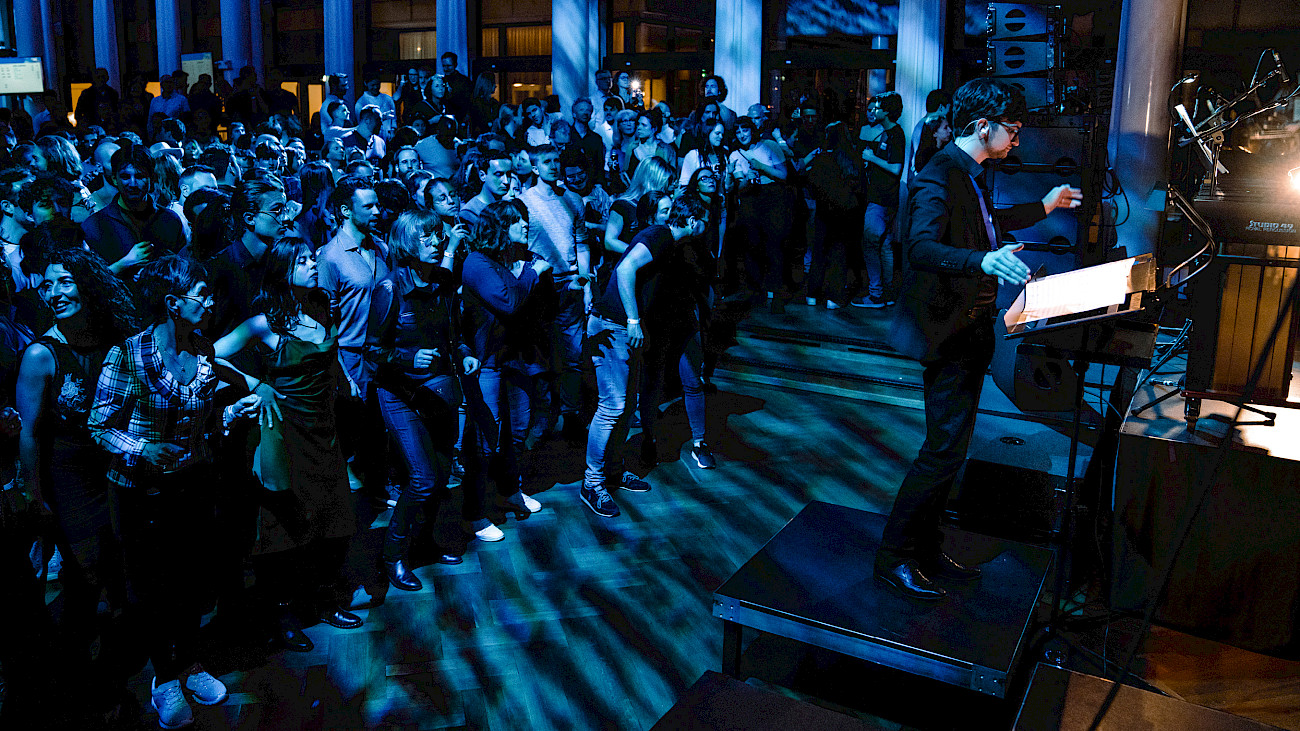 Review
The 39th tonhalleLATE was a High-Flying Event
No seat remained empty at last weekend's tonhalleLATE, no leg remained still: some impressions, because it was so beautiful.
Going to a concert at 10 pm? Sure, at tonhalleLATE. In the 39th edition, Strauss' "Alpine Symphony" was performed in the Grossen Tonhalle, which was filled to capacity – and the stage was also packed: Paavo Järvi conducted the Tonhalle-Orchester Zürich with its 111 musicians, who took the audience on a tour to the very top. The audience followed the changes of mood through all winds and weathers, which are laid out in the composition, and celebrated with thunderous applause.
And then it continued with a live act with Petar Dundov, who, together with musicians from the orchestra, transformed the concert foyer into a dance floor, supported by visuals from the Packungsbeilage collective and, as always, with direct reference to the programme in the hall: Up into the mountains and far beyond... After a solo part by Dundov, Reto Ardour finally DJed – and that until deep into the night.
Translated with DeepL.com