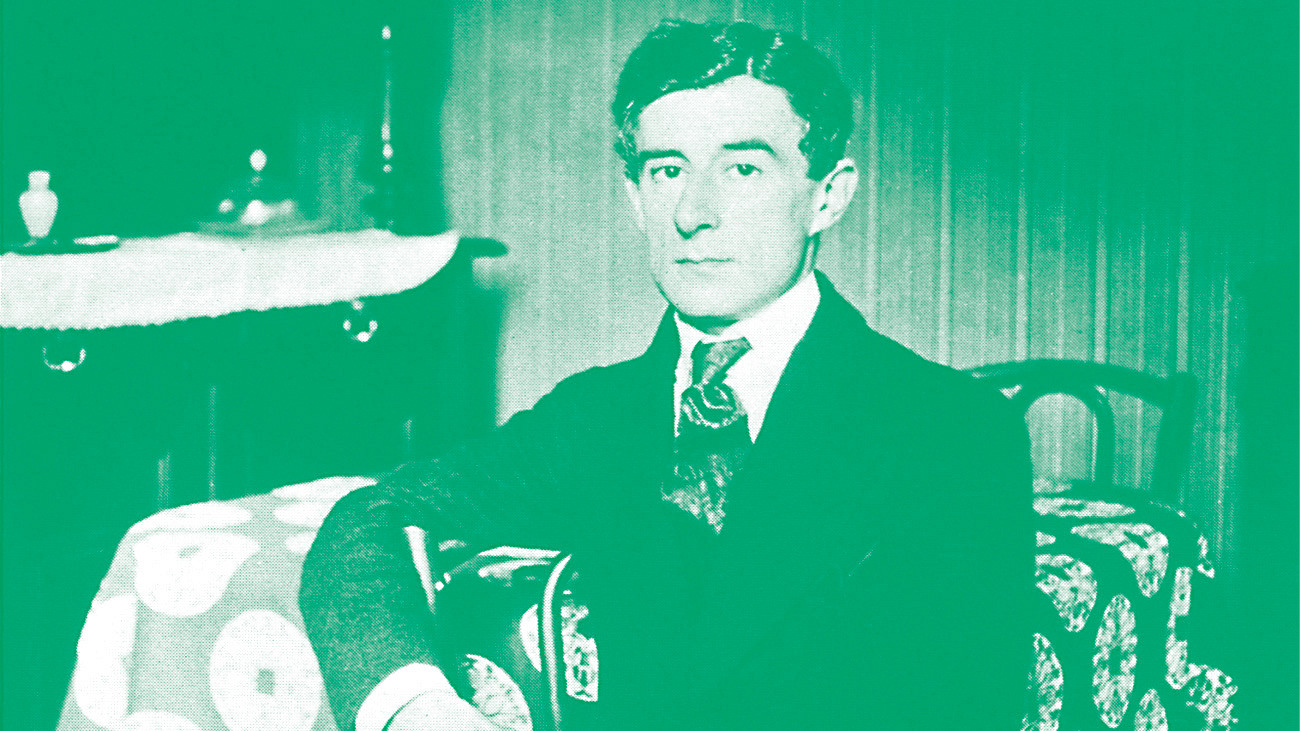 Dîner Musical
Ravel's «Boléro» – The Big Quiz
On 24 June 2023, the Tonhalle Zürich will be transformed into a piece of France. Culinary, atmospheric, fashionable -– and of course musical. Obviously, Maurice Ravel's greatest hit will not be missing.
The name has always been French, this time it's the whole fundraising event of our Circle of Friends: Welcome to the Dîner Musical, which can finally take place again after a two-year break from Corona! For one evening, the Tonhalle Zürich invites you to stroll around, dress code: Chic à la parisienne. Paavo Järvi, the Tonhalle-Orchester Zürich and soprano Lisa Larsson present French works, Sandra Studer moderates. The foyer becomes a market, the corridor a lane and the concert hall a bistro. That is easier said than done. Because the 808 chairs in the stalls not only have to be cleared out, they also have to be supplied somewhere: It is the only moment of the year when our technicians miss the panorama hall that once blocked the terrace. The guests, on the other hand, will enjoy the terrace. Pardon: «la terrasse».
01. Ravel's «Boléro» was written in 1928 as ...
A - Film music
B - Opera overture
C - Ballet music
02. The «Boléro» is a masterpiece, but unfortunately it contains no music: Who said that?
A - Ravel himself
B - Ravel's contemporary Igor Stravinsky
C - A music critic from «Figaro»
03. To whom is the work dedicated?
A - Ravel's brother Edouard
B - The dancer Ida Rubinstein
C - Ravel's pupil Maurice Delage
04. «Help, a madman!» a woman is said to have shouted at the Paris premiere of the «Boléro». What was Ravel's reaction?
A - He replied: «Crazy yourself!»
B - He began to cry
C - He commented laconically: «She understood me»
05. Who conducted the first recording of the work?
A - Ravel himself
B - Bruno Walter
C - Arturo Toscanini
06. And who conducted the first performance in the Tonhalle Zürich in 1932?
A - Ravel himself
B - Bruno Walter
C - Volkmar Andreae
07. Which instrument that does not belong in a classical symphony orchestra plays in the «Boléro»?
A - accordion
B - saxophone
C - castanets
08. How many times does the snare drum repeat the same rhythmic motif?
A - 72 times
B - 169 times
C - 1032 times
09. How many repetitions of the theme are there before something else comes?
A - 18
B - 36
C - 54
10. And what happens then?
A - The rhythmic motif sounds backwards
B - The key of C major tips to E major
C - There is a big flute solo
11. Parisian researchers explained the structure of the «Boléro» in a 2002 study with ...
A - damage to the left hemisphere of the brain
B - a particularly pronounced erotic fantasy
C - Tourette's syndrome
12. In which sport did a duo with the «Boléro» win an Olympic gold medal?
A - ice dancing
B - synchronised swimming
C - ski ballet
13. Which actress owes the role of a lifetime to «Boléro»?
A - Ornella Muti
B - Halle Berry
C - Bo Derek
14. Which rock band used material from «Boléro»?
A - Deep Purple, «Child in Time»
B - Pink Floyd, «Money»
C - Queen, «Bohemian Rhapsody»
15. The Tonhalle-Orchester Zürich has already played the «Boléro» outside the hall. When and where?
A - 2013, at a flash mob in the main station
B - 2017, on a boat trip with sponsors
C - 2021, at a Zoom action during Corona
16. A bolero is a Spanish dance. And what else?
A - A Spanish pastry
B - The jacket of the Spanish national costume
C - A talisman
17. If you ask for boleros at the market, you get ...
A - Sweets with almonds and honey
B - Beans
C - Apples
18. Which composer besides Ravel wrote a Boléro?
A - Frédéric Chopin
B - Claude Debussy
C - Georges Bizet
More ...
about the Dîner Musical, the promenade tickets and the solution here.
Translted with DeepL.com