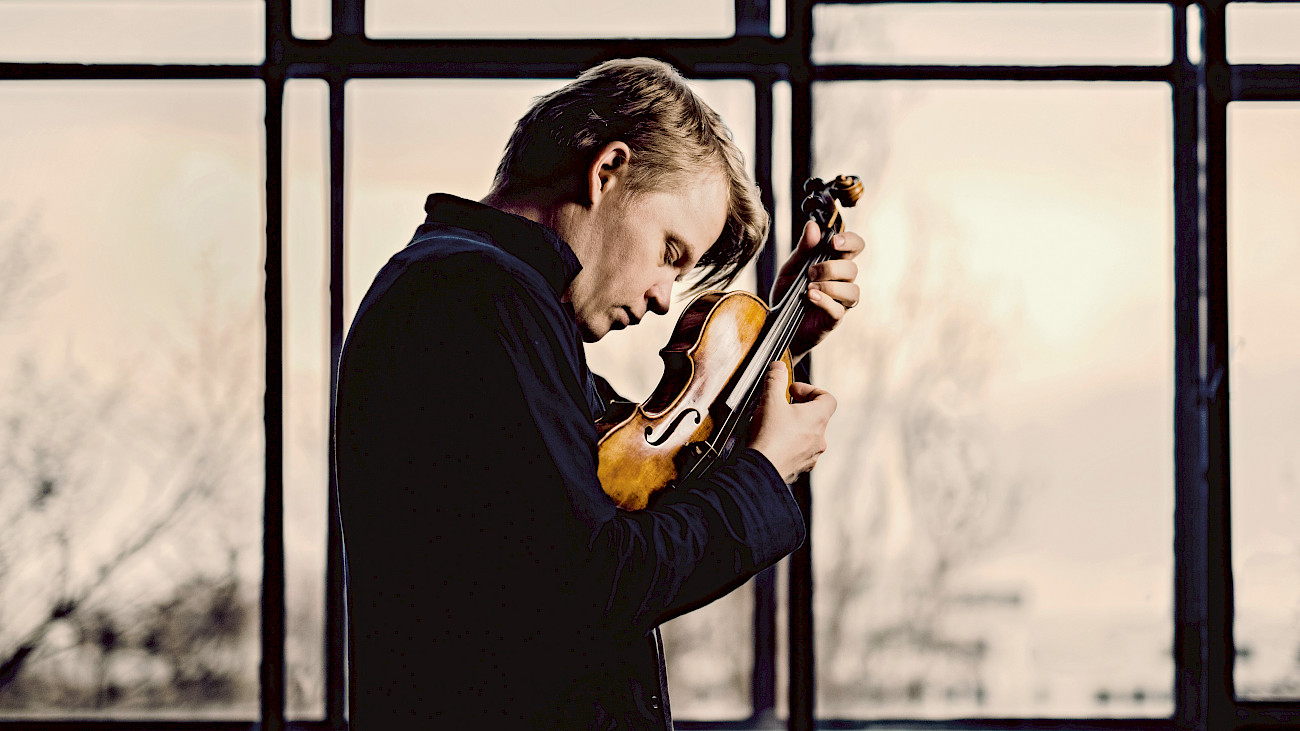 Chamber music soiree with the violinist Pekka Kuusisto
Pekka Kuusisto, one of our three In-focus artists of this concert season, will stand in the center of this soiree with three voice guides from the Tonhalle Orchestra Zurich. They are joined by pianist Benjamin Engeli, member of the great Gershwin Piano Quartet.
«The program looks strongly like Pekka Kuusisto, very colorful», says solo cellist Rafael Rosenfeld. The program shows the wide range of Kuusisto's art. There are folk dances for violin solo from the 18th century. To follow a trio of Sibelius, two works by Erkki-Sven Tüür, Creative Chair, and Arvo Pärt. And finally, a string quartet by Philip Glass will be heard. Leader Vanessa Szigeti puts it in a nutshell: «This wild ease is contagious».