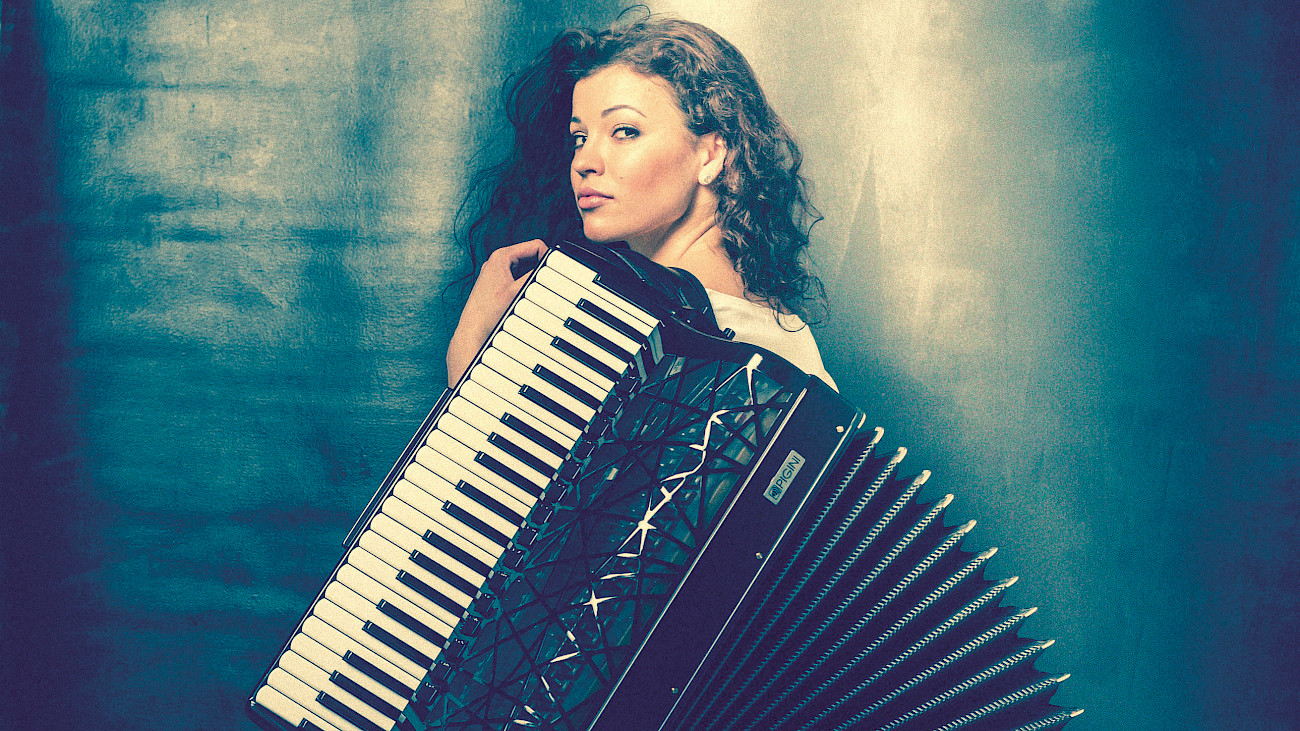 In Focus: Ksenija Sidorova
One who went out to make her instrument famous: Ksenija Sidorova - after Martin Fröst and Pekka Kuusisto - completes the series of the In Focus artists in the current season. In March, the Latvian accordionist will perform in two concerts under the baton of the conductor Paavo Järvi as well as chamber music.
With her infectious enthusiasm, she is able to win over entire concert halls for her versatile instrument within one evening. As ambassador of the accordion, Ksenija Sidorova wants to explore the sound worlds of contemporary compositions as well as revive the traditions of folk music.