Through the year with Järvi
With 50 answers the new Chief Conductor and Music Director Paavo Järvi will take you, dear reader, through his first year in Zurich. Would you like to accompany him?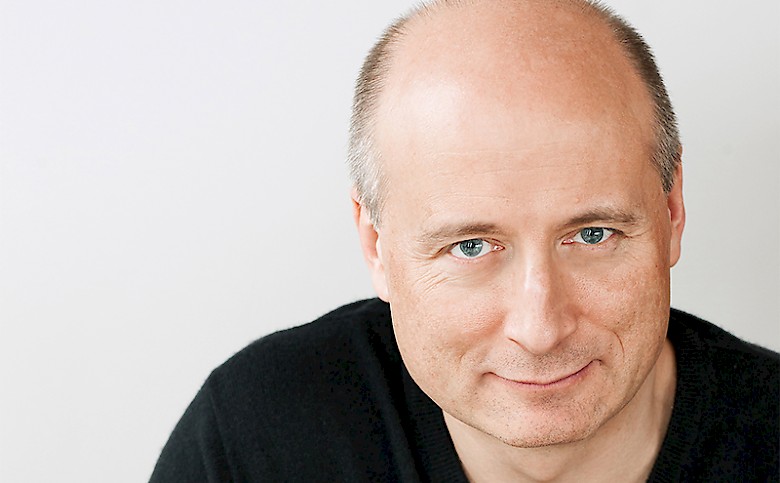 41. What do you always carry?
(Looks at his red bracelet) I always wear this. It's a gift from my daughters.
42. Who in this world would you like to take a steamboat trip on Lake Zurich with?
If you think I'm going to name one of the great composers of music history, you're mistaken. I'm glad I didn't have to meet those guys. On a steamboat? There should be room for the entire Tonhalle-Orchester Zürich and even more friends.
43. Your biggest sin in youth?
Next.
44. Spring awakening in Zurich. What do you associate with spring?
Spring brings hope, again and again, every year.
45. Are you annoyed about musicians' mistakes?
No, mistakes are human.
46. What is your most serious blunder?
Oh, there are so many. What's the bottom line in life? It's not the blunders.
47. What are you proud of?
If I may name one thing here, it is simple. If there's one thing that's unquestionably wonderful, it's my two girls.
48. What scares you?
Oh, the last things. The road that becomes shorter the further you go down it. And the world we leave behind for our children.
49. What threats do you see for this world?
Fascism, climate change.
50. Your missions require a lot of travel. How do you reconcile this with your climate considerations?
I fly often and far. I'm not trying to sugarcoat this. However, I believe that we urgently need a major political rethink. When Greta Thunberg takes long boat trips, it has immense symbolic value. She and her generation cares. My daughters turn off the tap while I brush my teeth. They are aware of the topic without any fear of loss. We will not be able to cope with climate change as individuals. It takes politics, it takes industries, it takes regulation and real will to move forward.
published: 10.06.2020