David Zinman's Beethoven
Julia Becker and Thomas Grossenbacher have been playing in the Zurich Tonhalle Orchestra for almost or even more than a quarter of a century. In their positions as concertmaster and solo cellist, they set the tone and are jointly responsible for the worldwide success achieved by former Chief Conductor David Zinman with the Beethoven recordings. Now everyone is coming together again for a pure Beethoven programme. Julia Becker and Thomas Grossenbacher, together with Teo Gheorghiu, are the soloists in the Triple Concerto.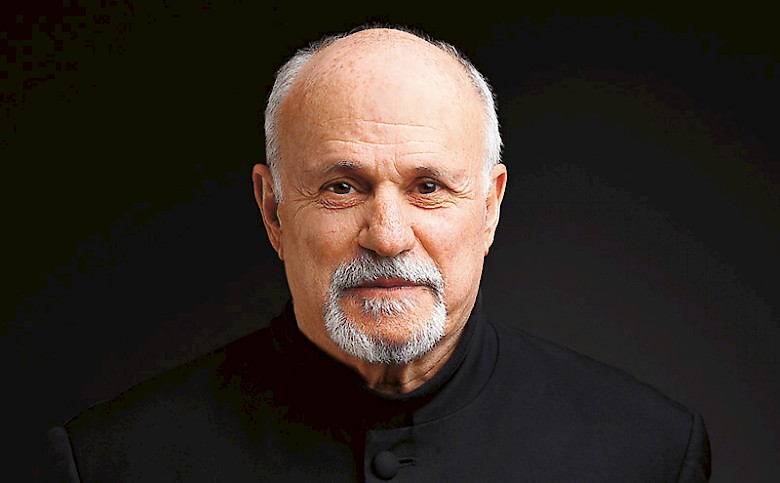 Why is it that Beethoven's music moves so many people?
Julia Becker Beethoven is a link between Mozart and everything romantic that followed. He has developed his very own musical language, and he addresses so many different aspects. On the one hand, Beethoven's music is very vocal and expressive, and on the other, it is sometimes harsh. In my opinion, almost all of his compositions have great expressiveness and are milestones in the history of music. Let us only think of «Fidelio» or his 9th Symphony.
Can we look forward to a journey through time with this programme conducted by David Zinman?
Julia Becker At the beginning of our collaboration David Zinman's interpretation of Beethoven was perceived by some fellow musicians as too brash and choppy. Today I notice that I often long for David Zinman's modern, fast Beethoven. At the same time, Paavo Järvi's freshness and spontaneity in his interpretation of Beethoven also appeal to me. With Beethoven we can train and show our flexibility under Paavo Järvi. David Zinman said in an interview in October 2011 that his approach to Beethoven was never «easy-listening». «In my interpretations one hears violence, noise, anger. But there are also freshness and revolutionary aspects to be heard.»
Thomas Grossenbacher Yes, that's exactly what distinguishes Beethoven. I add to the above also wit. In addition, Beethoven's range of emotional experiences is so immense and comprehensive that I can hardly find it in any other composer. Everything that belongs to life I see, hear and feel in Beethoven's music. In the summer of 2014, at the end of his time as Chief Conductor David Zinman performed all of Beethoven's symphonies once again. He then said that the symphonies were perhaps the greatest challenge for a musician. «They are laden with a history of interpretation weighing tons. It was an experience to go back with the Tonhalle Orchestra Zurich to the authentic texts and to realize the rapid tempi that Beethoven had imagined.» Julia, do you agree?
Julia Becker At the time, we were very busy with rehearsals and concerts due to the rapid tempos. But David Zinman's approach was so modern, and I found that very stimulating and motivating. For me David Zinman set standards.