TOZjung
There are no age limits in classical music. For classical music is timeless, infinitely diverse, and constantly surprising. In addition to exciting concert formats, we offer you various ways to take action yourself.
tonhalleLATE – classic meets electronic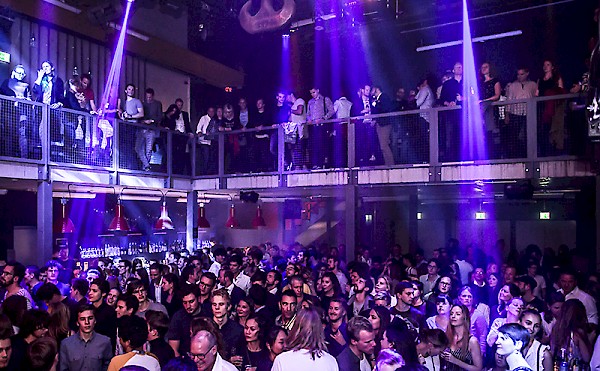 A magical evening with classical music and club sounds. This encounter between two musical worlds will offer you a very special concert experience. In the classical section, the Tonhalle Orchestra Zurich will show what it's made of, performing a major work of musical history. Then you'll experience what happens when classical musicians are confronted with hot live acts – always an adventure for everyone. Thereafter, the live acts perform, and towards morning DJs take over until the party ends.
Never been? Then it's time you did. tonhalleLATE has long since become a Zurich classic.
Supported by Credit Suisse
October 2020
Tonhalle-Orchester Zürich
,
Frank Strobel
Conductor,
Sandra Studer
Moderation
Björk, Wagner, Desplat, Gardel, Herrmann, Bernstein, Umebayashi, Guðnadóttir, Morricone
Rush Hour
The afterwork alternative at Tonhalle Maag: During the rush hour Chief Conductor and Music Director Paavo Järvi presents a masterpiece from our musical heritage. Afterwards our musicians jam in the foyer. Finally call it a day in our bar with a chilled drink!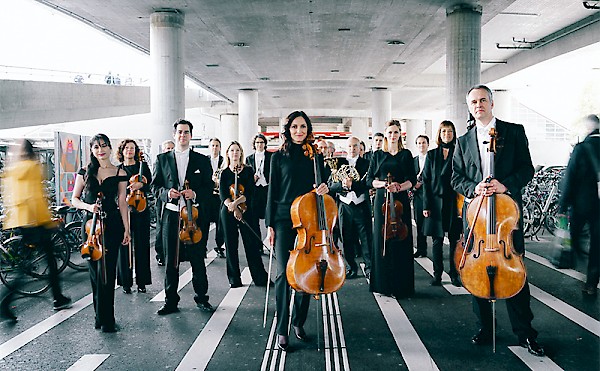 October 2020
Tonhalle-Orchester Zürich
,
Paavo Järvi
Music Director ,
Maria João Pires
Klavier
Pärt, Chopin, Mozart
TOZzukunft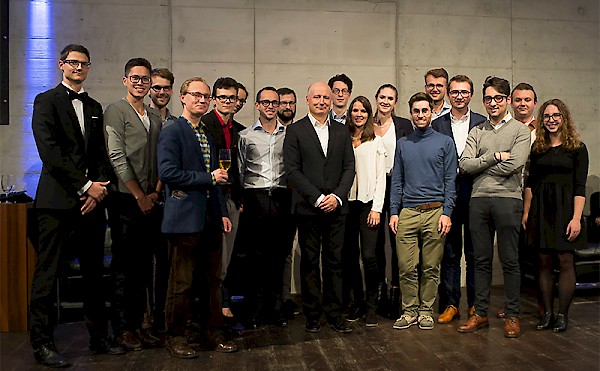 TOZzukunft event with Chief Conductor and Music Director Paavo Järvi

Do you like classical music?
Do you like going to concerts?
Do you prefer to go with others rather than alone?

If this applies to you, you ought to join TOZzukunft.
TOZzukunft is the club for young people from 18 to 40 years (registration until 30) who are interested in classical music. We attend concerts given by the Tonhalle Orchestra Zurich, organize suitable events, talk to each other about music (and much else), gain insights into the orchestra and get to know musicians of the Tonhalle Orchestra Zurich or even a conductor or soloist personally.
As a member of TOZzukunft you will receive tickets for the concerts of the Tonhalle Orchestra Zurich for 20 francs, as well as free tickets for selected concerts. The membership fee is 25 francs per season.
The information about all events can be found on Facebook, in our newsletter and - if desired - also in the WhatsApp ticker.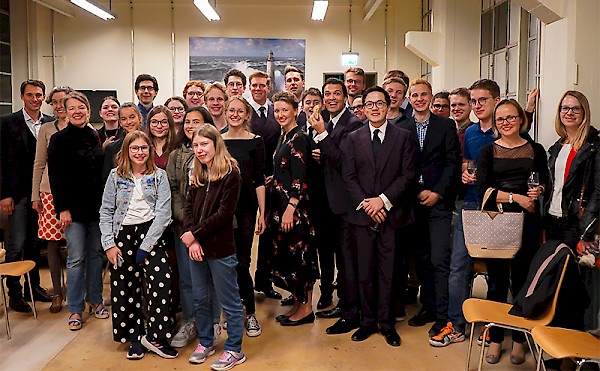 TOZzukunft event with The King's Singers
Registration

Become a member
Give away membership
Excite friends!
You recommended TOZzukunft to a friend? That's great. As a small thank-you we give you two free tickets at one of our next TOZzukunft events.
Here's how it works: Your friend mentions you when you sign up («TOZzukunft was recommended to me») and we will send you the options with the next events. To an unforgettable evening!
WhatsApp Ticker
You do not want to miss an event? You want to win tickets for concerts by the Tonhalle Orchestra Zurich? Then sign up for our WhatsApp ticker. We inform you regularly about our events, special ticket promotions for TOZzukunft members and other concert highlights. You can also simply sign up for the events via WhatsApp.
That's how it's done:
Just click on the WhatsApp button, send us a message with your member number and your name and you're there.
Important: Save our phone number on your phone. Within three working days you will receive a short confirmation.
Anmeldung

Indication
1. The WhatsApp ticker is not a group chat. The other members can not see your mobile number.
2. We use your mobile phone number exclusively for the WhatsApp ticker.
3. You will not receive more than two messages a week. If it disturbs you, you can easily unsubscribe with the message «Stop» at any time.
Web Login

With this link you can login to the webshop and buy tickets.
Instructions for web login
CONTACT
Valérie Litz and Alexandra Lüthi
Fon +41 44 206 34 59


October 2020
Katia & Marielle Labèque
Klavierduo – Im Fokus
Ravel, Glass
May 2021
João Barradas
Akkordeon
Jarrett, Robin, Piazzolla
Classical concerts – for only CHF 20
Tonhalle Orchestra Zurich concerts don't have to be expensive: anyone under 25 or still in training or education (max. 35 years old) can buy concert tickets for CHF 20. Find out more under Concessions.
Student managers
Classical music is uncool and boring? We think: On the contrary. As a student manager of the Tonhalle-Gesellschaft Zürich, we want to infect young people with our enthusiasm for classical music.
Our main task is the organization of the concert on March 5th, 2020 with the Jugend Sinfonieorchester Zürich and the development of an educational offer for schools. We meet and exchange ideas with music educator Janina Kriszun once a week. In addition, we get exciting insights behind the scenes of the Tonhalle-Orchester Zürich. To broaden our musical horizons, we attend concerts and have the honor to hand over the flowers to the artists on stage. In addition, there are always smaller missions - we were able to help, for example, at the serving of Estonian beer at the season opening.
Visit us on Instagram
nextstop:classic – keep at it
Together with his friends the internationally renowned percussionist Fabian Ziegler, at present a student at Zürcher Hochschule der Künste, gives his debut in a concert setting which has been devised by an alumni network of former Tonhalle-Orchestra student managers nextstop:classic. The name implies the ongoing aim to give young people an easy access to concerts. In nextstop:classic one becomes immersed in unknown worlds, on journeys through the world of music or in an elaborate stage design like a Tchaikowsky drawing-room.