TOZjung
There are no age limits in classical music. For classical music is timeless, infinitely diverse, and constantly surprising. In addition to exciting concert formats, we offer you various ways to take action yourself.
nextstop:classic is aimed at former student managers who want even more. Together with former student managers from the German cities of Bonn and Bremen, you can plan more concerts – in all three cities. You'll collaborate as a group via Skype, e-mail, Sl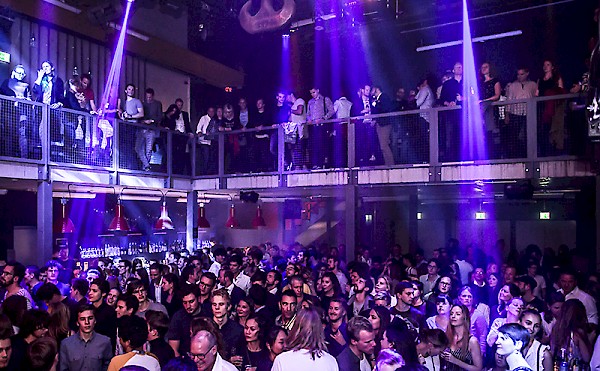 A magical evening with classical music and club sounds. This encounter between two musical worlds will offer you a very special concert experience. In the classical section, the Tonhalle Orchestra Zurich will show what it's made of, performing a major work of musical history. Then you'll experience what happens when classical musicians are confronted with hot live acts – always an adventure for everyone. Thereafter, the live acts perform, and towards morning DJs take over until the party ends.
Never been? Then it's time you did. tonhalleLATE has long since become a Zurich classic.
February 2018
Andrés Orozco-Estrada
Leitung,
Hilary Hahn
Violine,
Mathew Jonson
Live Act,
bang Goes
DJ,
Projektil
Visuals
Janáček, Prokofjew
TOZintermezzo – early-evening classics and comedy
TOZintermezzo is the after-work appetiser for newcomers to classical music of all ages. The combination of comedy with a key work of classical music, played by the Tonhalle Orchestra Zurich, will activate your stomach muscles, brain and hearing. Now featuring the winner of the Prix Walo, Michael Elsener. An hour's concert followed by drinks on a Thursday evening is just the thing to get you in the mood for your weekend on the town.
March 2018
Brett Dean
Leitung und Viola,
Michael Elsener
Comedian
Beethoven
May
Lionel Bringuier
Leitung
Rimskij-Korsakow
TOZzukunft
Do you like classical music?
Do you like going to concerts?
Do you prefer to go with others rather than alone?
If this applies to you, you ought to join TOZzukunft.
TOZzukunft is the club for young people interested in classical music. We attend concerts given by the Tonhalle Orchestra Zurich, talk to each other about music (and much more besides), gain insights into the running of the orchestra, and meet musicians from the Orchestra or even a conductor or soloist in person.
The annual membership fee is CHF 25. This will entitle you to tickets for Tonhalle Orchestra Zurich concerts at CHF 20 – any time you like (!) – as well as free tickets to the Members' and Patrons' concert, and you'll be invited to TOZzukunft's exclusive events.
You'll find information on all events on our Facebook members' page, in our newsletters and the Tonhalle Orchestra Zurich's magazine, which is delivered to your letterbox every two months.
Join ((LINK auf Anmeldung))
Classical concerts – for only CHF 20
Tonhalle Orchestra Zurich concerts don't have to be expensive: anyone under 25 or still in training or education (max. 35 years old) can buy concert tickets for CHF 20. Find out more under Concessions ((LINK)).
Student managers
Das Schülermanager-Projekt gibt motivierten und interessierten Jugendlichen zwischen 15 und 17 Jahren die Möglichkeit, hinter die Kulissen der Tonhalle-Gesellschaft Zürich zu blicken und selbst in verschiedenen Abteilungen der Administration mitzuarbeiten. Mit diesen neuen Kennt­nissen organisiert das Schülermanager-Team selbständig das Event TOZdiscover.
Das Schülermanager-Team 2017/18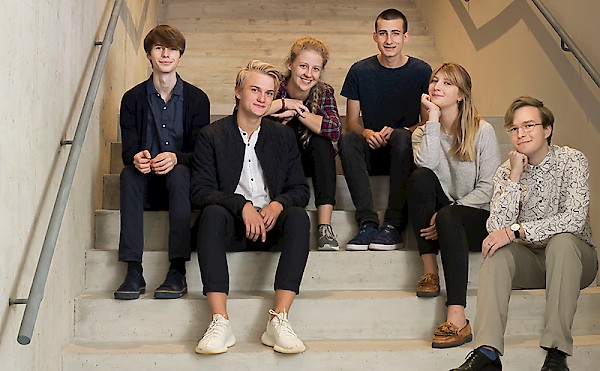 v.l.n.r. Silvan Sterki, Nicolas Kubat, Lisa Maria Wagner, Simon Nievergelt, Caroline Plichta, Jan Steiner
TOZdiscover – listen in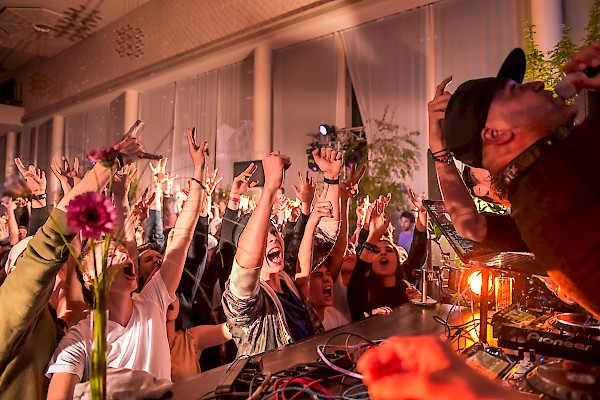 For a change, why not go to a classical concert before dancing your feet off? TOZdiscover – the event organised by the Tonhalle Orchestra Zurich's student managers makes it possible. At the beginning, the Tonhalle Orchestra Zurich performs a famous work of musical history, transporting you with the sound of stringed instruments, drums and trumpets into the world of classical music. Thereafter, the party continues right next door, at the Härterei Club, where hot bands and DJs perform live in a variety of styles and really turn up the heat.
nextstop:classic – dranbleiben
Um die Erfahrungen als Schülermanager auch international für ein gemeinsames Projekt zusammenzubringen, konnte in der Saison 2016/17 das Nachfolgeprojekt nextstop:classic für ehemalige Schülermanager vom Beethovenfest Bonn und dem Tonhalle-Orchester Zürich lanciert werden. Als Netzwerk haben sie es sich zum Ziel gesetzt, Klassik und Jugendliche zusammenzuführen, ohne dass sich eine der beiden Parteien verstellen muss. Gemeinsam entwickeln sie Konzepte für Konzerte, Informationsveranstaltungen oder auch Ausstellungen für verschiedenste Kulturinstitutionen. Nach zwei erfolgreichen Konzertkonzeptionen in der Tonhalle Zürich (April 2017) und in der Bonner Kreuzkirche (September 2017) plant nextstop:classic bereits das nächste Konzert für Zürich im Rahmen unserer Reihe Série jeunes.
Schüler organisieren Schulkonzerte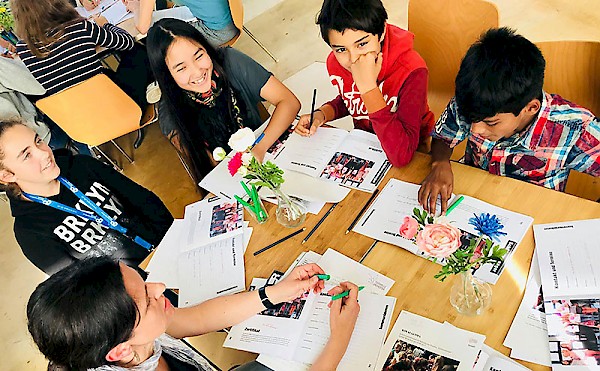 Gibt es in Ihrem Schulhaus Jugendliche, die Spass daran haben, ein Konzert zu organisieren? Mit ehemaligen Schülermanagern des Tonhalle-Orchesters Zürich können 5–6 Schüler und Schülerinnen einer Klasse oder eines Schulhauses ein Konzert mit einer jungen Musikerin oder einem jungen Musiker in ihrer Aula organisieren – so, wie sie denken, dass es Gleichaltrige anspricht. Die eingeladenen Künstlerpersönlichkeiten sind jeweils die aktuellen Preisträger des TONALi-Wettbewerbs. In einem intensiven Workshop werde sämtliche Projektschritte besprochen. Betreut von der Tonhalle-Gesellschaft Zürich lernen die Schülerinnen und Schüler in enger Zusammenarbeit mit den Musikerinnen und Musikern, was es alles für eine professionelle Konzertorganisation braucht: von Hotel- und Reiseplanung, Werbemittelkonzeption, Konzertmoderation bis hin zur Programmgestaltung.
Zum Abschluss wirken sie auch bei der Durchführung des Kammermusikkonzertes mit dem TONALi-Trio im Rahmen unserer Konzertreihe Série jeunes. mit. So erleben sie ihre Künstler nochmals auf der grossen Bühne in der Tonhalle Maag. Eine tolle Erfahrung, die nicht nur ihr Selbstvertrauen stärkt, sondern auch ihre organisatorischen Fähigkeiten fördert und verbessert.