TOZjung
There are no age limits in classical music. For classical music is timeless, infinitely diverse, and constantly surprising. In addition to exciting concert formats, we offer you various ways to take action yourself.
tonhalleLATE – classic meets electronic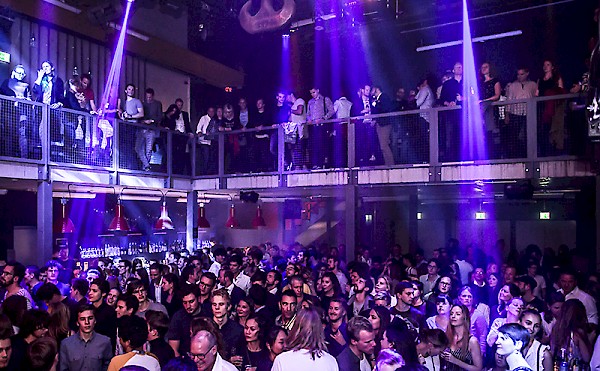 A magical evening with classical music and club sounds. This encounter between two musical worlds will offer you a very special concert experience. In the classical section, the Tonhalle Orchestra Zurich will show what it's made of, performing a major work of musical history. Then you'll experience what happens when classical musicians are confronted with hot live acts – always an adventure for everyone. Thereafter, the live acts perform, and towards morning DJs take over until the party ends.
Never been? Then it's time you did. tonhalleLATE has long since become a Zurich classic.
October 2018
Tonhalle-Orchester Zürich
,
Frank Strobel
Conductor
May 2019
Tonhalle-Orchester Zürich
,
David Zinman
Conductor,
Truls Mørk
Violoncello
Beethoven, Dutilleux
TOZintermezzo – early-evening classics and comedy
TOZintermezzo is the after-work appetiser for newcomers to classical music of all ages. The combination of comedy with a key work of classical music, played by the Tonhalle Orchestra Zurich, will activate your stomach muscles, brain and hearing. Now featuring Michael Elsener. An hour's concert on a Thursday evening is just the thing to get you in the mood for your weekend on the town.
November 2018
Tonhalle-Orchester Zürich
,
Donald Runnicles
Conductor,
Pierre-Laurent Aimard
Klavier
Michael Elsener
Slam-Poetry
Mozart, Strauss
January 2019
Tonhalle-Orchester Zürich
,
Manfred Honeck
Conductor,
Kian Soltani
Violoncello
Schostakowitsch
June
Tonhalle-Orchester Zürich
,
Krzysztof Urbański
Conductor,
Jean-Yves Thibaudet
Klavier
Gershwin
TOZzukunft
Do you like classical music?
Do you like going to concerts?
Do you prefer to go with others rather than alone?
If this applies to you, you ought to join TOZzukunft.
TOZzukunft is the club for young people interested in classical music. We attend concerts given by the Tonhalle Orchestra Zurich, talk to each other about music (and much more besides), gain insights into the running of the orchestra, and meet musicians from the Orchestra or even a conductor or soloist in person.
The annual membership fee is CHF 25. This will entitle you to tickets for Tonhalle Orchestra Zurich concerts at CHF 20 – any time you like (!) – as well as free tickets to the Members' and Patrons' concert, and you'll be invited to TOZzukunft's exclusive events.
You'll find information on all events on our Facebook members' page, in our newsletters and the Tonhalle Orchestra Zurich's magazine, which is delivered to your letterbox every two months.
Web login
You have already purchased tickets online.
You remember your user name (e-mail address) and password. Then you can login and purchase tickets using this link.

You have never purchased tickets online.
Click on login, then the link ‣ I do not yet have any login data, but I am a client. Once you have registered, a password will be sent to you by e-mail.
Classical concerts – for only CHF 20
Tonhalle Orchestra Zurich concerts don't have to be expensive: anyone under 25 or still in training or education (max. 35 years old) can buy concert tickets for CHF 20. Find out more under Concessions.
TOZdiscover – listen in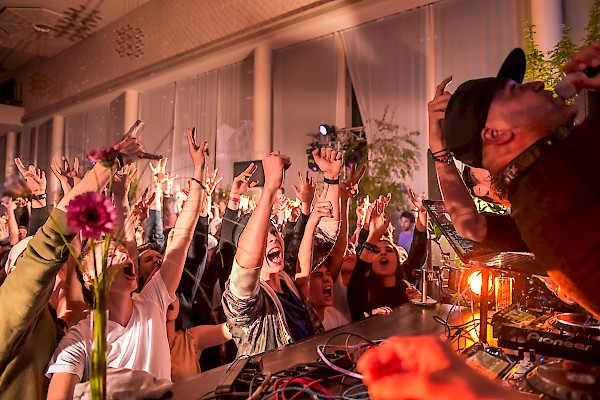 The fifth year of the student managers is attracting their own generation to a concert, their independently organized event TOZdiscover. For seven months the students between 15 and 17 were given an insight into the processes of concert life at the Tonhalle Society Zurich and were thus able to experience first-hand which preparations have to be made before a concert takes place. Now they will organize a special concert. For this year`s edition of TOZdiscover the students have extended their geographical horizon: in «side by side» young musicians from Colombia will perform together with the TOZ.
nextstop:classic – keep at it
Together with his friends the internationally renowned percussionist Fabian Ziegler, at present a student at Zürcher Hochschule der Künste, gives his debut in a concert setting which has been devised by an alumni network of former Tonhalle-Orchestra student managers nextstop:classic. The name implies the ongoing aim to give young people an easy access to concerts. In nextstop:classic one becomes immersed in unknown worlds, on journeys through the world of music or in an elaborate stage design like a Tchaikowsky drawing-room.
May 2019
Fabian Ziegler
Marimbaphon, Vibraphon und Perkussion
Tilmann Bogler
Perkussion
Thomas Büchel
Perkussion
Matthias Kessler
Perkussion
Psathas, Xenakis, Hamilton, Cangelosi, Furthner, Xenakis, Miki